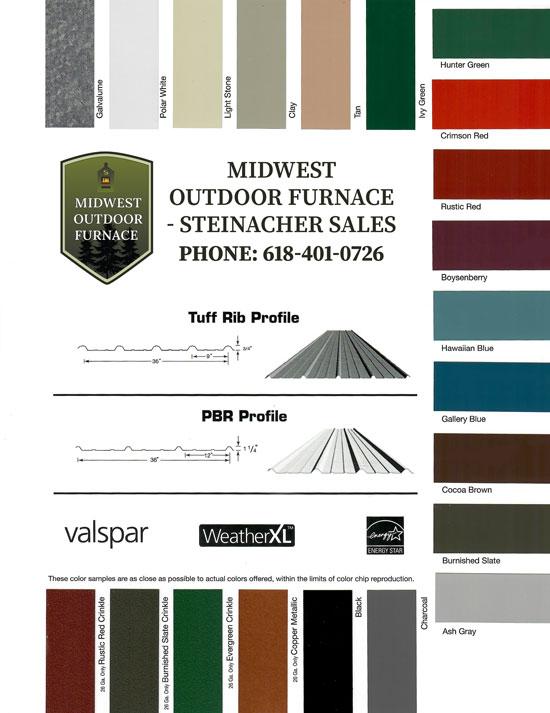 Forced Air Furnaces have long been the "Go To" method of heating homes and shops. Our Hyprotherm forced air outdoor wooden furnaces are cost effective and deliver consistently lower annual energy costs. Our high quality wood furnaces give you a sustainable source of energy that is long term and needs no hard maintenance. With many options to suit your specific needs, our Outdoor Furnaces are sure to provide a clean and efficient means of heating your space.
HYPROTHERM "TOP LOADING RESIDENTIAL" OUTDOOR FURNACE, FORCED AIR (COAL OR WOOD)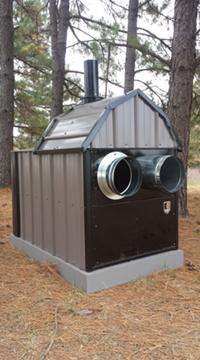 Midwest Outdoor Furnace - Steinacher Sales 21690 Richey Hollow Rd. Jerseyville, IL 62052
The Hyprotherm, Top Loading, Residential (coal or wood)Forced Air series is a new concept based on our Chest Loading series. All of these top loading furnaces come with easy opening, gas spring assisted fuel doors. They have 3/8" thick fireboxes which set vertically inside the air jacket. This allows for the Top Loading fuel door and an economical complete burning fire. The air jacket is 1/8" steel top, bottom and sides. They have cast iron shaker grates and are designed to burn coal or wood. They have removable ash pans to make ash removal simple. Each furnace is pre wired with only one connection to a power supply and one connection to your home thermostat necessary, making them basically plug and play simple.